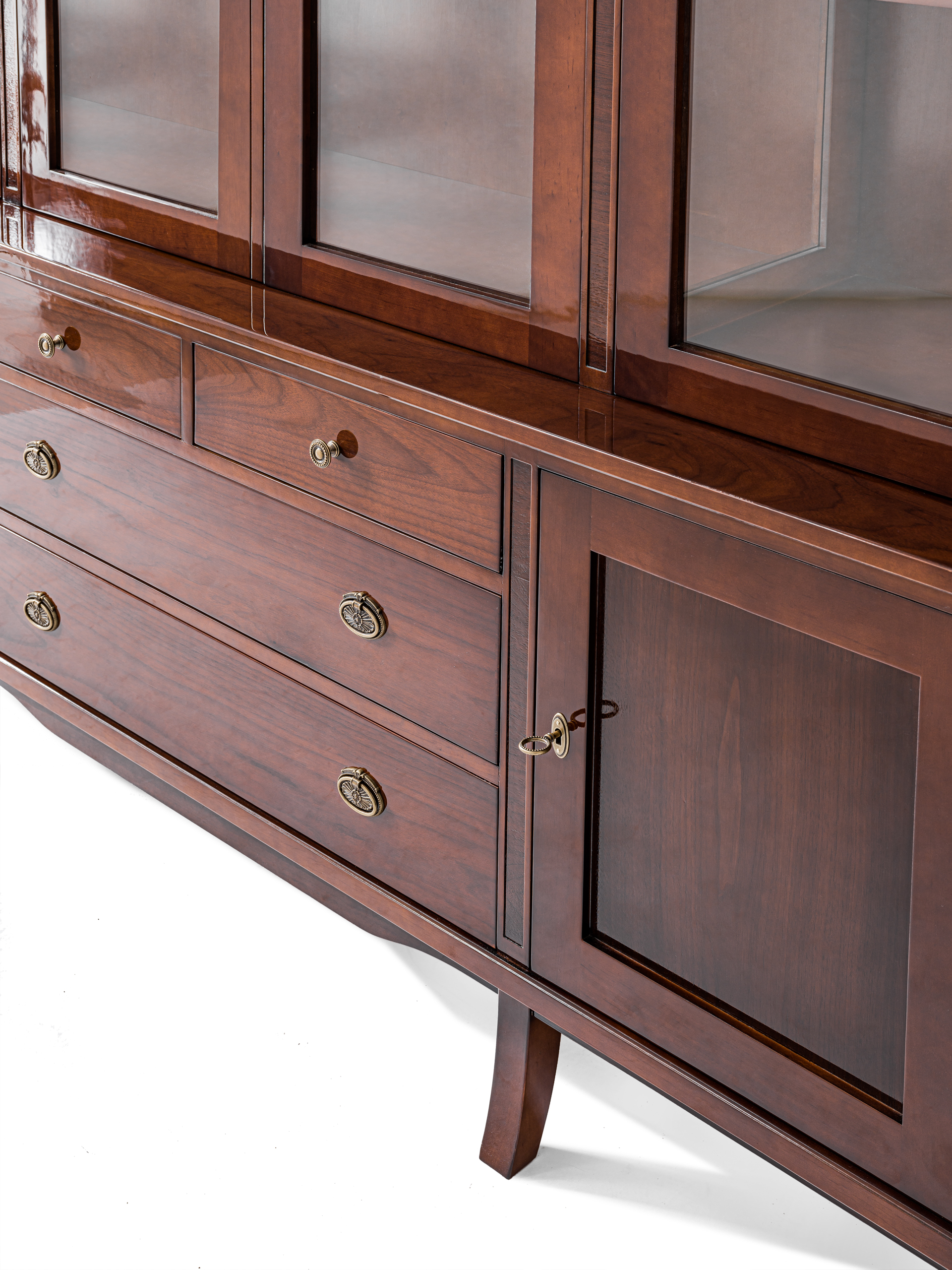 PINOT NOIR COLLECTION
HIGH WOODEN 4-DOORS DISPLAY CABINET WITH DRAWERS

---
A display cabinet with four glass doors from the Pinot Noir collection is an offer for lovers of classic style with a modern twist. The furniture is made of precious walnut wood. The display cabinet has a glazed extension with many shelves and an additional door and four drawers in the lower part. Square door on the right and left, in the middle two small drawers at the top and two larger ones below. Doors and cabinets have golden, decorative handles for opening. The legs of the site are slightly bent outwards. The Pinot Noir collection is characterized by delicate milling and profiling.

Innovative production methods and the tradition of Polish craftsmanship guarantee satisfaction with the use of the display cabinet.

The furniture is manufactured to the customer's order. If you are interested, please contact the Customer Service or visit one of our partner showrooms.

The photos are illustrative - the difference between the color of the product in the photos and the shade of the finished products may result from the settings of the computer screen or monitor of mobile devices.
Product code | KAS 2214
---
Materials
---
walnut wood, metal
Dimensions
---
height: 205 cm | width: 205 cm | depth: 50 cm
PI10 - ancient walnut
---
Piastowska 68 street | 46-380 Dobrodzień | Production: Karnice 2 | 55-140 Żmigród
JAFRA ® All rights reserved 2022