The KAROL BALTAZAR collection is an offer for lovers of retro style with a modern twist. The table, chair, display cabinet and chest of drawers are made of wild oak with visible knots. The distinctive feature of the furniture from the KAROL BALTAZAR collection are slanted legs referring to the aesthetics of the 1960s and interesting, square elements arranged in a checkerboard pattern.
FURNITURE CHESS MAT

---
Furniture from the KAROL BALTAZAR collection is a combination of the present and the past - simple lines and traditional patterns. Made of high-quality oak wood, they are perfect for a modern dining room or living room, and together they create a stylish interior design.
MODERN DESIGN
---
Elements from the collection are available in an oil-wax or matte varnish finish. The glass cabinet and the sideboard have drawers with slides with a brake and a silent closing system.
Karol Baltazar collection
PRODUCTS
---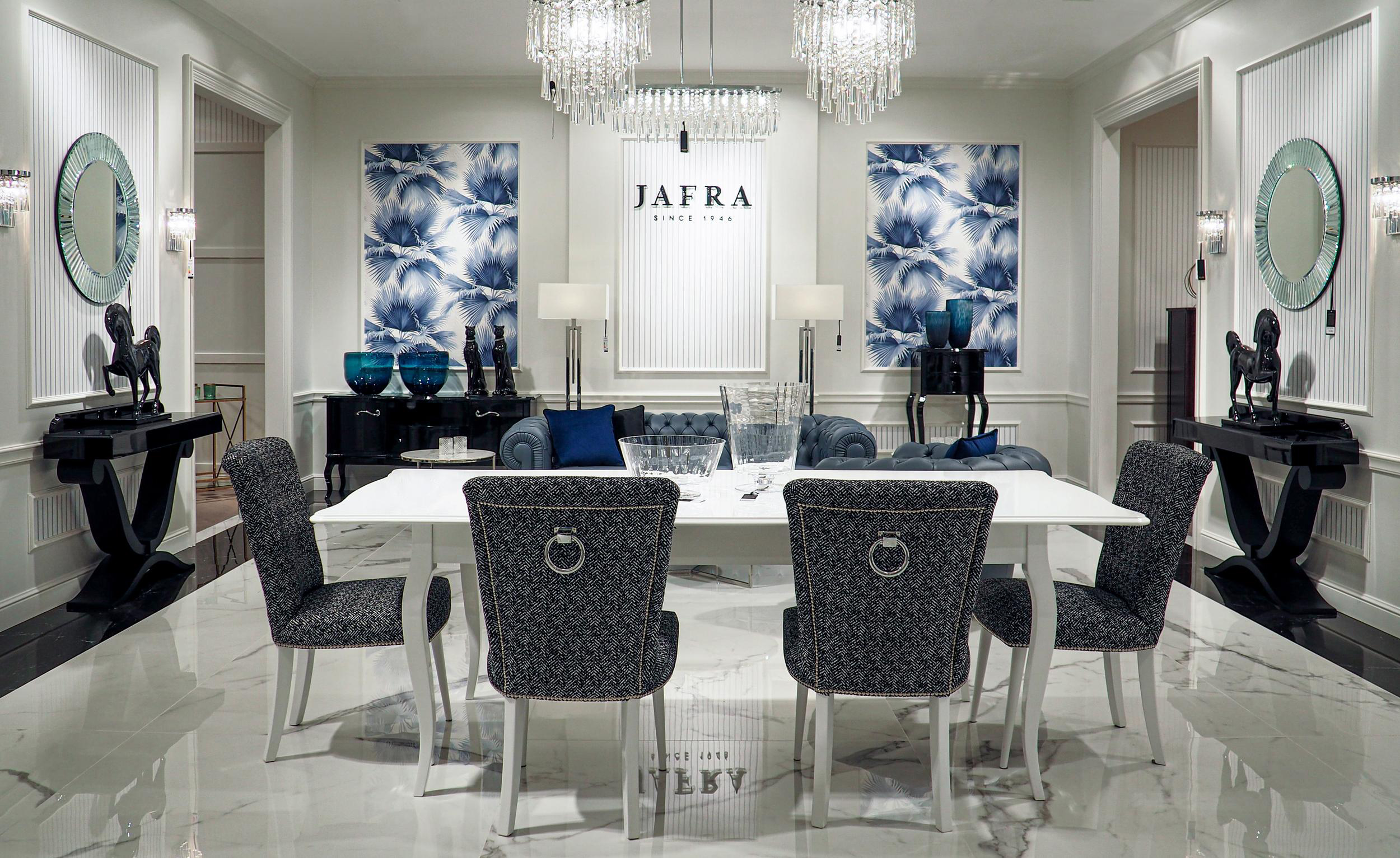 Piastowska 68 street | 46-380 Dobrodzień | Production: Karnice 2 | 55-140 Żmigród
JAFRA ® All rights reserved 2022