Made in noble walnut, the PINOT NOIR furniture collection is dedicated to lovers of modern classics. It is an extremely exclusive set of wooden chest furniture, unique tables and chairs distinguished by a unique high-gloss finish. The collection features unique upholstery and stylish fittings.
WALNUT BEAUTY

---
Each type of wood has its own advantages. Walnut is less durable than oak, but has a beautiful color and is easy to work with. Walnut wood is extremely elegant and, at the same time, universal, so it will find its place in various arrangement styles.

HAND-MADE DESIGN

---
The fronts of the drawers are decorated with a handmade cherry, walnut and alder inlay. All pieces are equipped with high-quality slides with brakes and a silent closing system. An unquestionable advantage of the collection is the unique, ellipse-shaped extendable table, which, when fully extended, reaches a unique size. The table is supported by two columns made of solid wood.
Pinot Noir collection
PRODUCTS
---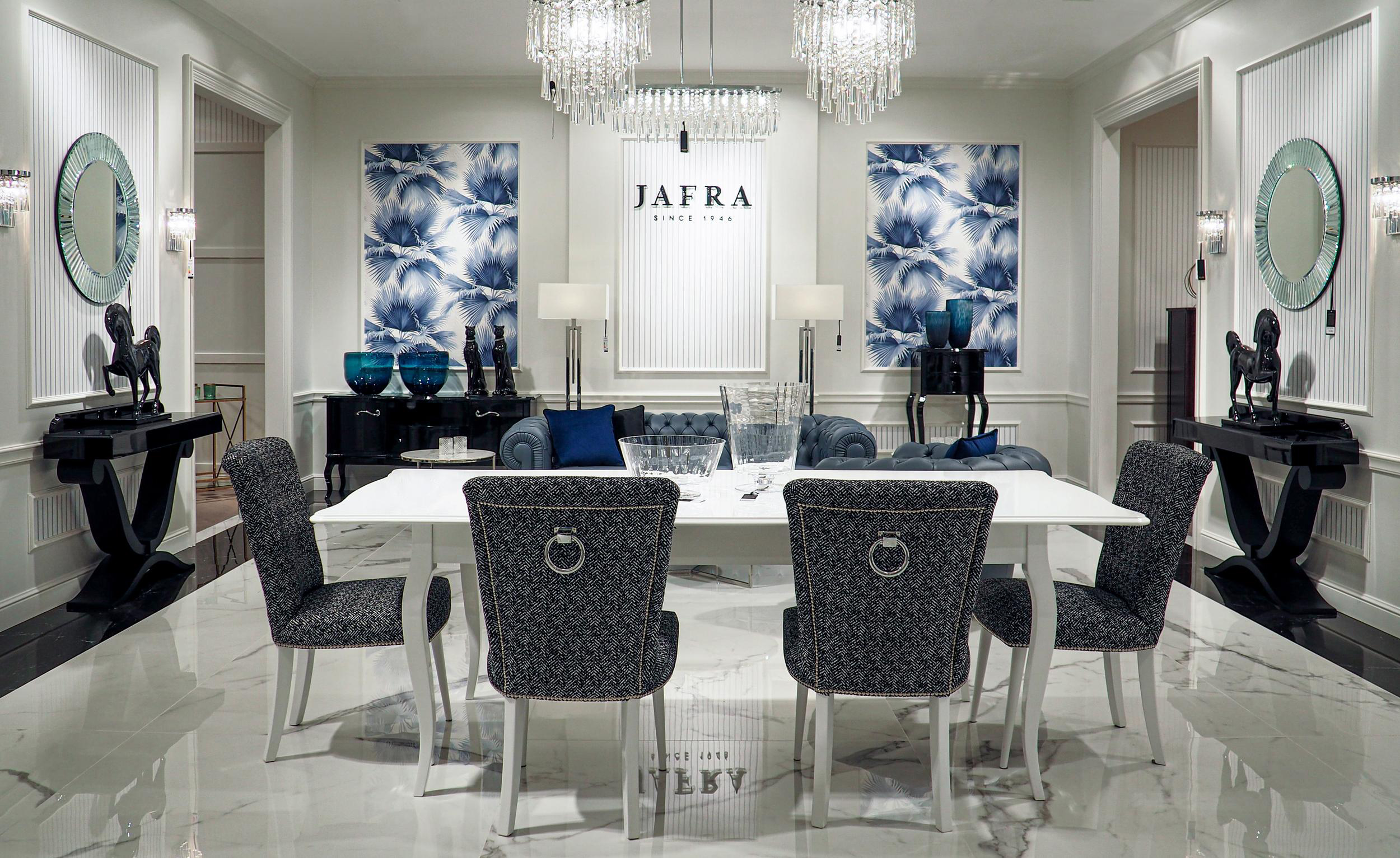 Piastowska 68 street | 46-380 Dobrodzień | Production: Karnice 2 | 55-140 Żmigród
JAFRA ® All rights reserved 2022