It is as bright as the sun! The unique and one of a kind SOLARIS collection is characterized by natural knots, cracks and various graining. The solid oak wood has discoloration and lighter and darker shades that make all the furniture unique. The workmanship and finish emphasize the natural properties of the materials used.
FURNITURE THAT LASTS
---
A display cabinet made of wild oak impresses with its straight line. In the upper part of the piece of furniture has wooden shelves closed behind glass doors, in the lower part there are two narrow drawers. Simple, black metal handles for opening drawers and cabinets. The base of the display cabinet is made of black metal legs connected with a wooden skid.
LESS IS MORE
---
Rustic tables, coffee tables, shelves and sideboards have simple constructions, the value of which is honesty combined with naturalness - care for beauty, but without unnecessary ornamentation. This type of furniture will work well in a more modern living room or dining room. Available in six types of colors, they guarantee matching to many interiors.
Solaris collection
PRODUCTS
---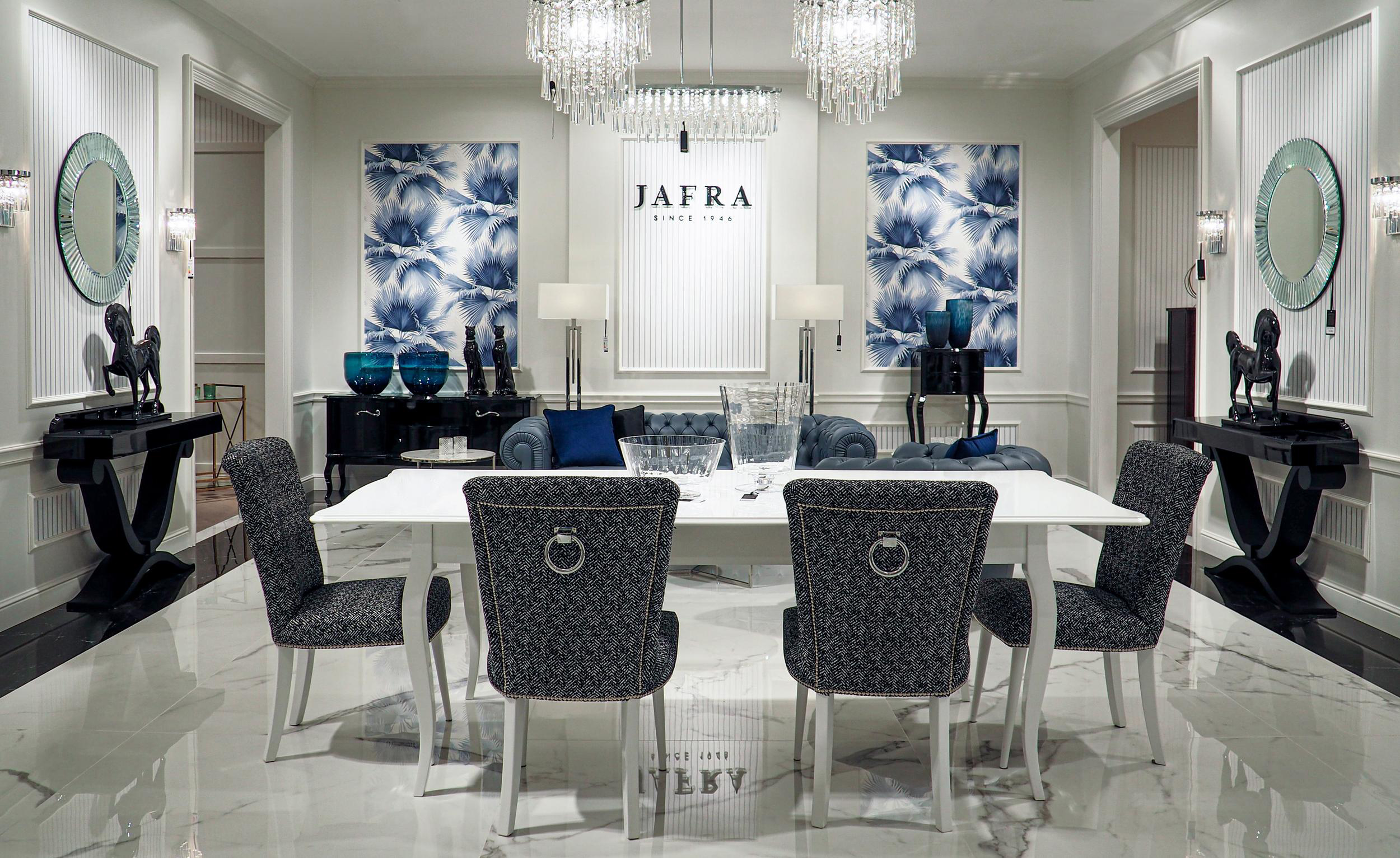 Piastowska 68 street | 46-380 Dobrodzień | Production: Karnice 2 | 55-140 Żmigród
JAFRA ® All rights reserved 2022