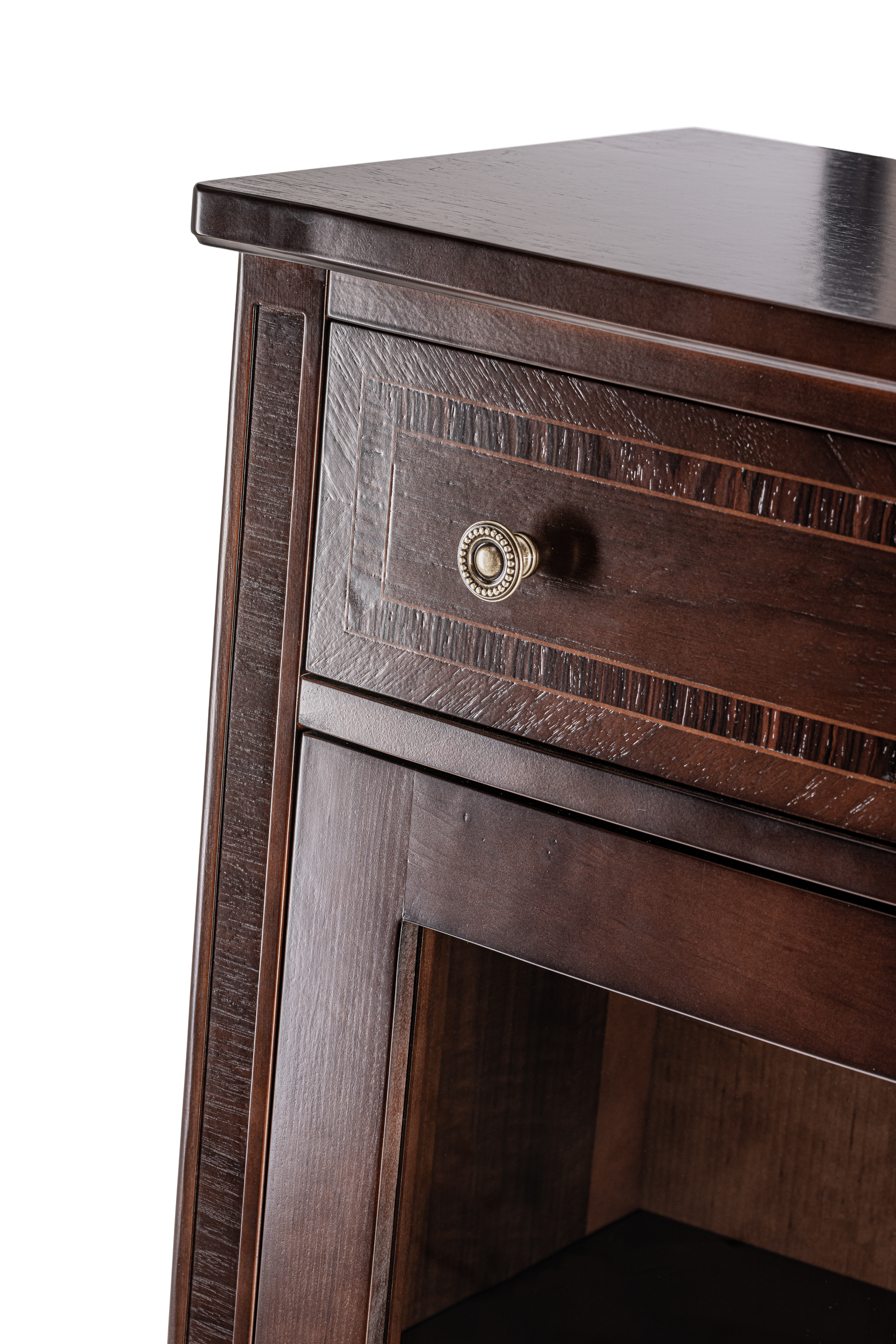 PINOT NOIR COLLECTION
WOODEN HELPER WITH GLASS DOOR
---
A practical helper made of precious walnut wood has a narrow drawer in the upper part and a pair of glass doors underneath with shelves in the middle. Gold, decorative and metal handles for opening on drawers and closures with keys on the doors. The legs of the site are slightly bent outwards. The Pinot Noir collection is characterized by delicate milling and profiling.

Innovative production methods and the tradition of Polish craftsmanship guarantee satisfaction from using the helper. The piece of furniture is functional and will work well in the hall, living room, bedroom or office.

The furniture is manufactured to the customer's order. If you are interested, please contact the Customer Service or visit one of our partner showrooms. The photos are illustrative - the difference between the color of the product in the photos and the shade of the finished products may result from the settings of the computer screen or monitor of mobile devices.
Product code | KAS 2207
---
Material
---
walnut wood, metal
Dimensions
---
height: 140 cm | width: 90 cm | depth: 40 cm

PI10 - ancient walnut
---
Piastowska 68 street | 46-380 Dobrodzień | Production: Karnice 2 | 55-140 Żmigród
JAFRA ® All rights reserved 2021